NBA JAM - On Fire Edition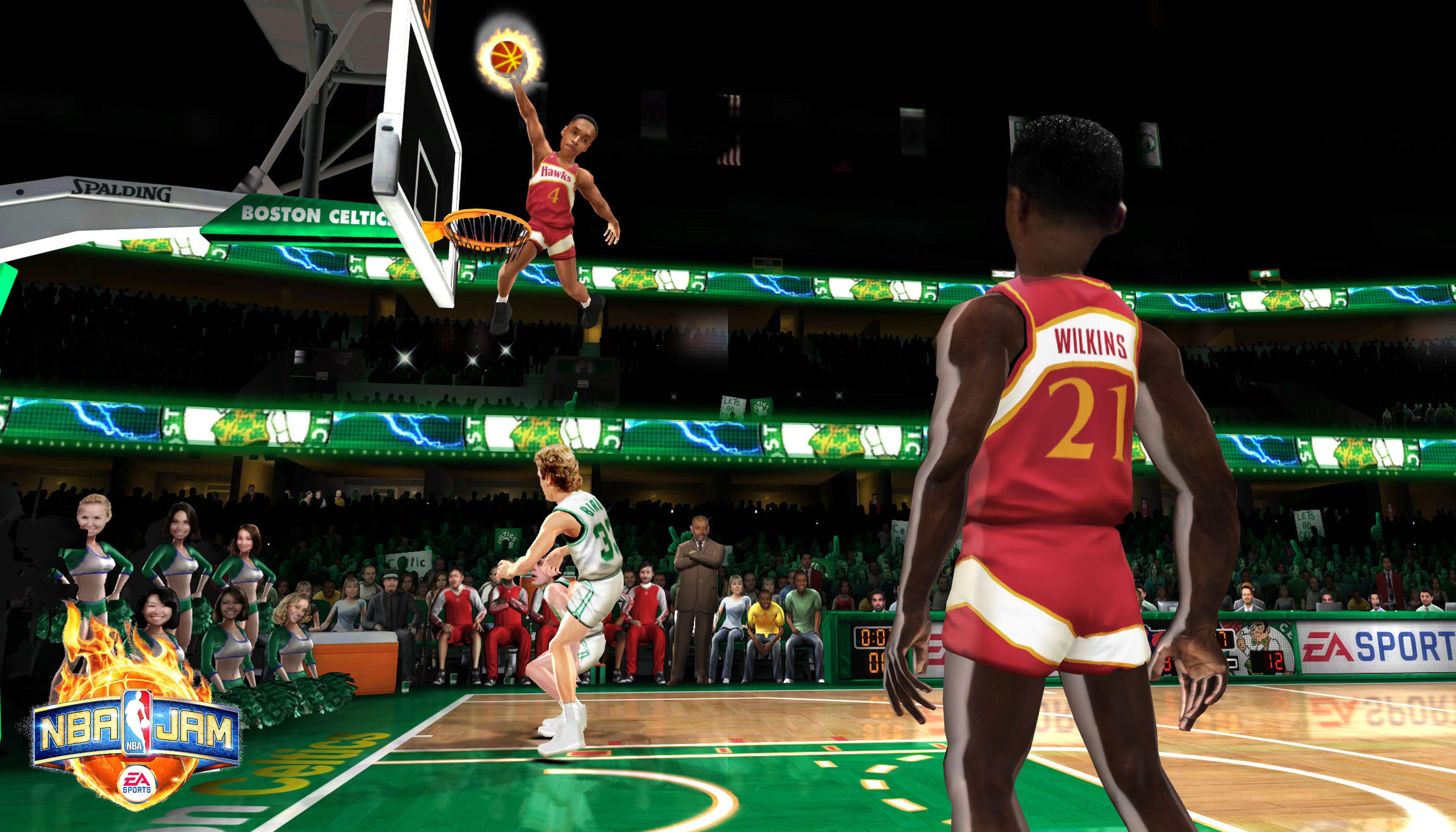 So Many Legends, So Much Talent
As I've gotten older, calling myself a "gamer" is a much bigger title than I deserve. I spend almost 0 (zero) dollars on games. I don't often have the time to sit down and play a game. However, if that rare chance does come up where I can play, I choose to play NBA Jam on my xbox 1. If I'm reading my Jam Challenge screen correctly, I also rank in the top 10 in many categories, points, games played and wins. At one time it might have been a slight addiction.
However, what I've put here are my top 5 favorite NBA Jam combo's. When I play against the heavy hitters and I know their gamer tag, I use these guys to give myself a chance.
One thing to keep in mind, is that I'm not using the special teams here. Meaning I'm not using the "Fast Breaks" or the "Dime Droppers", etc.... These are all the regular teams, Seattle Supersonics included as a regular team, although it's a superstar team.
Let's get to the list!
#5 - Lakers (Magic and Worthy)
These guys are the ultimate old school duo. Magic, although not rated really high on the 3 pointer, will light you up from the top of the key if you give him the space. Rarely does he miss a wide open three pointer. Worthy is a work horse and if you play the push game, he's your man. He runs around shoving players so that nobody can touch Magic. Great duo and can beat most other teams. The only teams I seem to have problems with are those teams with two quick guards that can shoot.
#4 - Seattle Supersonics (Payton & Kemp)
"The Glove" and Shawn Kemp are a hard duo to deal with. Gary has the speed, defense and 3 point ability that ranks as high as just about anyone in the game. Kemp is nearly impossible to block when he's going to dunk. Kemp also has a bit of speed, which paired against the right team, these guys can be killer. Shoving is easy with this team. Kemp is a flat out badass when it comes to defense and matches up pretty well with other big men. The only teams that give this team a problem are those that are also defensively strong. You have to play this team a lot to be good with them.
#3 - Bulls (Rose & Pippen)
This team is just flat out fun to play. Very good defensively and fairly good offensively. Both players tend to have the ability to block shots and hit the three at a fairly . Speed is often a consideration and Rose handles that well. Pippen is really strong defensively and as an AI player, he does great. The only issue with this team is that in close games, there is no guarantee that either of them can hit the big 3 down the stretch.
#2 - Clippers (Paul & Odom)
Although both players ended up getting traded away, these two are impossible to play against if the opposing player is solid. Paul can swipe the ball at any time and he can shoot. Let's also talk about speed, both of these players can keep up with any other combination. Odom can shoot from three and has an amazing ability to defense and push. Because I'm a Clipper fan, I find myself playing this combination often.
#1 - Celtics (Bird & Garnett)
This combo can make the game boring. Especially if you are playing against someone with just good player skills. Bird is absolutely deadly. I'd say that in the game he may actually be the best player. Ray Allen is also as good, but Bird tends to never miss a shot. Garnett is a best down low, and he can shoot from the three as well. Besides Shaq, no other player is as powerful on defense and offense. When two player are even, this combo shouldn't be used, it's deadly.
So there are my top 5. I'm not sure where the game is headed, it would appear the "Playground" game is coming and it may be the next version of this game. However, the big heads are just fun to play with. It also takes me back in time when I spent many quarters playing this game in the arcade.
Comments(0)
Leave a comment