Round 2 Day 2 Results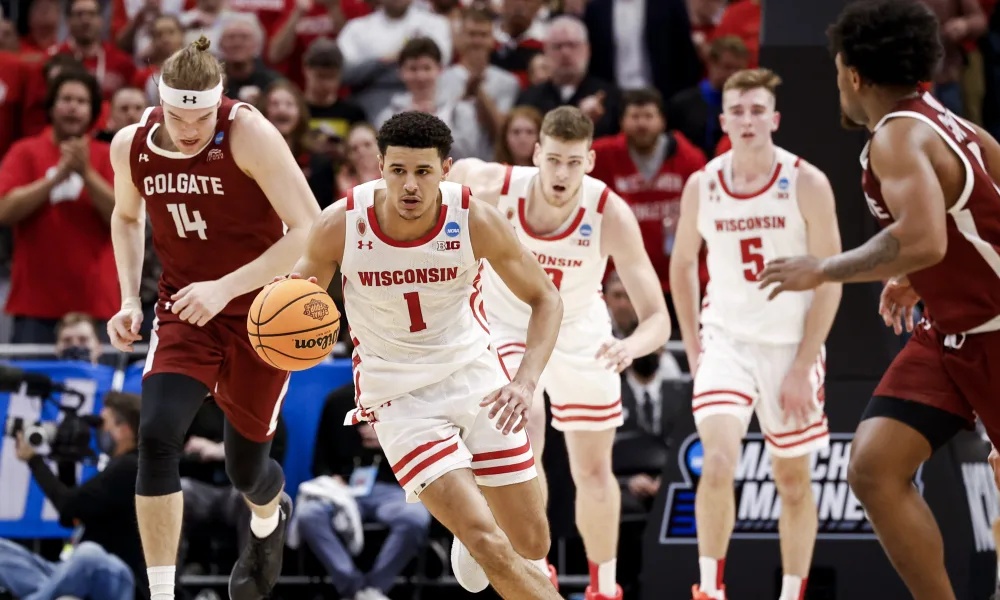 The Sweet 16 Is Here!
As it turns out, following your heart isn't all it's cracked up to be. I followed my heart and picked Michigan State over Duke, and I knew that was an emotional pick. Although it did look like MSU had would it takes to beat the Blue Devils up until the very end.
Again another 5 for 3 and that could have been improved had I not taken MSU, oh well I enjoyed watching the game with all the emotion. I also want to make clear that I'm not a Duke hater, not at all. Coach K is a legend and there is a bit of me that would like to see him go out with a Championship. Although he does have enough of them, maybe let someone else get one.
What did we learn from yesterdays games? Well, here's what was clear to me.
Houston plays a hell of a good defensive game. Perhaps the best defensive team left in the tournament. It's going to be hard to bet against them, as they gave Illinois all kinds of trouble. Although I don't like anything about Houston as a city, they sure do have a good chance at taking home the title. They just need someone who can consistently hit the 3 ball.
Purdue looked real good, especially down the stretch. Jaden Ivey may be the most exciting player in the tournament to watch. Explosive, and really mature as a leader. I'm sure it helps that his mother in also a real winner and is a hell of a coach for the Notre Dame. I was impressed with Ethan Morton as well. This kid was all over the court playing maddening defense and we all know great defense usually wins this tournament especially when you have as many offensive weapons as the Boilermakers do. This team is legit.
The biggest shocker to me was the Miami vs. Auburn game. It wasn't the outcome that surprised me, it was how dominant the Hurricanes were. Auburn is a really good team, they played well all season, but yesterday they couldn't hit anything against the Miami defense. Both teams were right around the 20% mark on 3 pointers, but 30% field goal percentage is what killed Auburns chances.
Now that the first two crazy rounds are over, it's anyone's tournament to win. We still have three number 1's left, two number 2's, two number 3, three 4's, one 5 seed, an 8 seed, a 10 seed, two 11 seed and finally Cinderalla at the 15th seed. Here are the matchups (picks to come later):
Thursday 3/24/2022:
In San Francisco
(1) Gonzaga vs. (4) Arkansas
(3) Texas Tech vs. (2) Duke
In San Antonio
(1) Arizona vs. (5) Houston
(11) Michigan vs. (2) Villanova
Friday 3/25/2022:
In Philadelphia
(8) North Carolina vs. (4) UCLA
(3) Purdue vs (15) Saint Peter's
In Chicago
(1) Kansas vs (4) Providence
(11) Iowa State vs (10) Miami
Great games, I wonder which number 1 will fall, if any. Let me know in the comments below what you think.
Comments(0)
Leave a comment